I actually spent a good portion of today sorting socks which prompted me to get writing this review post. I hate sorting socks! Trying to figure out which pair is who's, which sock fits with the next etc. Now don't get me wrong it is partly my fault for throwing all my boys socks in the same drawers but it's just easier for me that way. The only thing that saves me is the socks that have some kinda of marking on the sole, they make it slightly easier to match by pair but still not by size.
PowerSox EZ Match collection makes sock pairing a breeze. With the EZ MATCH® sizing system the number of gold rings on the toe indicates the sock size: small, medium, or large.
These socks are great for multiple kid homes like mine. Even when I don't have the time and toss the socks it the drawer all together, I now not only can visually spot a match by style but by size as well. These socks have also made it easy for the kids to determine what socks are theirs. My youngest son would always walk out with my ten year old socks on hanging off his feet. He would get frustrated that he always had to ask for socks to be found for him, but with the gold ring system of EZ Match he now knows to search for "his" number of rings.
Between durability and ease, PowerSox EZ Match socks are defiantly Mom approved.
Buy it: PowerSox Kids EZ Match Socks can be purchase for 5.99 for a pack of 3 on their website.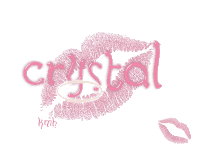 This was not a paid post and honest opinions were used. Products in this review were given to me free of cost by the manufacturer or representing PR agency for review only. Opinions in this review are mine and your opinion or experience may differ