Ask anyone who knows me, and they will tell you I am a makeup junkie! I feel you either love it or hate it, I love it! I am at home 6 out of 7 days a week and that has no effect on the fact that everyday. I will wake up,shower and do my makeup ( Full makeup). Makeup it just something I have always had a passion for, and that makes me feel good.
When I had the opportunity to try Mistura's 6 in 1 Beauty solution there was no way I wasn't going to give it a try.
Mistura 6 in 1 beauty solution is formulated to give customers a completely airbrushed finish in under one minute, the 6-in-1 Beauty Solution replaces 6 separate makeup application steps and provides users with an instant glow and natural looking coverage. Mistura is easy to use, spill-proof, long lasting and will work with your skin tones throughout the year to guarantee a perfect unified finish no matter the season.
I couldn't wait to get my hands on it. I did however have a hard time imagining that it would work for my fair skin tone, I mean how could one shade be right for all?
I was sent the Mistura travel kit which includes 1/8th ounce jar of our luscious Luminada illuminating moisturizer, a clamshell of the 6-in-1 Beauty Solution and a baby Kabuki travel brush. I was also sent 3 Mistura Plump and Glow lipgloss in the available colors Dita, AnnaLynn and Gisele.
Now I normally wear concealer and liquid coverup, so I was alittle apprehensive about just applying this "powder" only. I was impressed with the natural glow it produced. It is also true when they say alittle goes a long way. Since I normally wear two foundations I disregarded this rule the first time and after a minute or so I realized it may have been a bit over done. The next time I followed instruction applied, waited, and then touched up again if needed. I have to say to my surprise it blended really well with my skin .
How it works:
Mistura's trademarked formula is heat activated and therefore works differently on everyone. The light refracting minerals and ultramarines glide over your skin like silk muting blemishes, redness and imperfections. Our Miracle Match Colour Blend Technology guarantees perfect individualized results every time. You can expect to look healthy, fresh and "made up" within seconds.
Our unique formula goes a long way so you need only apply a tiny bit on your brush before application. Simply tap your brush very gently into the powder until a faint amount is visible and then apply to the cheeks in an upward motion. Wait a few seconds and gauge whether you need to apply more. If you apply too much, your face will appear darker than you like. Start very slowly and gently and within no time you will get the hang of it.
The Mistura Plump and Glow lipgloss was something that I thought wouldn't be of use to me, since old habits die hard. I am a dark lipliner light lipstick girl, which most people hate but again, I love. I have tried "lip glosses" before for a more natural look, and I guess I just couldn't find the right shade or just didn't like them.
Misturas plump & Glow in the Annalynn shade is my new go to lip color.. I really do love it. I have to say I don't notice my lips being any plumper but they do have the beautiful sleek glow you see on celebrities if you know what I mean.
It's funny to see how people react because I have really worn the same shade of lipstick and liner since I was 14..It's like my trade mark. It's nice to not have to worry about if my lipstick wore off, and if I am walking around with just a big brown ring around my lips, or breaking out the mirror after eating to reapply. With Plump and glow I can just pull it out and "refresh"
I feel like their is so much I don't want to miss out on telling you.. The Kabuki travel brush is super soft and the Luminada illuminating moisturizer works wonderful as a base for the foundation. I will say the same is true for the moisturizer as the foundation... it really does illuminate so a little goes along way.
You can check out Mistura Beauty Solutions online to place an order or find a reatailer near you.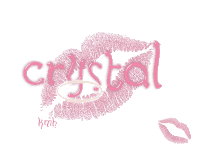 Mistura is offering TWO of my readers the chance to win a 6 in 1 Beauty Solution Travel Kit and 3 Plump and Glow Lip glosses ARV 85$
To enter visit Mistura and tell which product you like. This is a mandatory entry before extra entries will count.
Giveaway will end on August 25th at 11:59pm EST. Open to U.S & Canada. I will choose 1 winner via Random.org. I will post the winner's name and email them. Winner will have 48 hours to reply. If I don't receive a response within 48 hrs, I will choose another winner. *Please remember to leave your email address so I can contact you if you win. If I can't contact you, I'll have to choose someone else. I do check entries if you say your following, tweeting, subscribing etc and are not your entry will be disqualified.
This was not a paid post and honest opinions were used. Products in this review were given to me free of cost by the manufacturer or representing PR agency for review only. Opinions in this review are mine and your opinion or experience with this product may differ. The giveaway product is also provided by above