Little Kids Toys is one of the worlds top bubble maker toy companies plus more. They offer the perfect selection for every age group. Whats great about bubbles is they are fun for all! There are great for outdoor entertainment, bath time fun, and my kids even hang out in the garage on rainy days and play with their bubble makers.
Little Kids brand bubbles are No Stain, No Dye, Non Toxic Bubble Liquid.
Little Kids Toys was generous enough to send us a variety of toys for review. We had a blast (yup me to) reviewing their great collections of toys including:
The Original No-Spill Bubble Tumbler : Special patented design eliminates accidental bubble spills. This was perfect for my queen of spills, my 3y/o. Not one drop wasted for a change!
No Spill Mini Bubble Tumbler : A mini version of the no spill bubble bucket with a easy carry handle and three wands for use by multiple children at a time. Another one perfect for my home.
Big Bubble Friends: This was ADORABLE. The big bubble friends come in a lion or cow style. We received the lion. This motorized bubble machine creates large streams of bubbles and makes animal sounds when the head is pulled back, of course our Lion ROARS!!
Bubble light: Another hit here! It's a bubble blowing flashlight..combining two favorites in one. Perfect or little hands
Jelly Belly Bubble Toys: A New for 2010 item, these bubbles are Jelly Belly scented! With scents such as Grape Jelly, Top Banana, and Very Cherry I must admit I had to stop my daughter from also taste tasting of Top Banana scented bubbles..lol (typical)
Little kids toys also has a great line of Nickelodeon licenced toys, featuring some of Nicks well known characters such as: Spongebob, Dora the explorer, Ni Hao Kai-Lan, and Diego.
Nickelodeon sets include:
The Bubble Vechile- Designed for Preschoolers. Roll the vehicle and watch it go, turn it on and add a stream of bubble fun!
Adventure wands and Big bubble wands- Nick show themed bubble blowing wands and solutions included with themed wands and tray.
We have been having such a good time, bubbles are always a timeless classic. At prices ranging from 2.99 to 19.99 Little Kids Toys also included affordability with fun. Most products recommended for ages 3 and up.
Buy It! Little Kids toys can be purchased at most major retailers such as Toys R US, Target, Walmart, Kmart, etc and of course through LittleKidsinc.com
Win it! Little Kids inc Has included a Nickelodeon Bubble Vehicle for one lucky reader!
To enter visit Little Kids and tell me another product they sell, that I didn't list. This is mandatory before extra entries can count.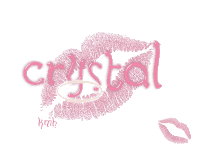 Giveaway will end on August 30th at 11:59pm EST. Open to U.S residents. I will choose 1 winner via Random.org. I will post the winner's name and email them. Winner will have 48 hours to reply. If I don't receive a response within 48 hrs, I will choose another winner. *Please remember to leave your email address if not visible in profile so I can contact you if you win. If I can't contact you, I'll have to choose someone else. I do check entries if you say your following, tweeting, subscribing etc and are not your entry will be disqualified.
This was not a paid post and honest opinions were used. Products in this review were given to me free of cost by the manufacturer or representing PR agency for review only. Opinions in this review are mine and your opinion or experience with this product may differ. The giveaway product is also provided by above mentioned.