Summer is slowly approaching it's end and a new season is on it's way. Like many of you my family did a lot of on road traveling this summer. We put a lot of miles on our tires and with Winter fast approaching now is the time to make sure your tires are in good condition for this slippery diving season.
Did you know Goodwrench offers you tire advice right from their website? If your anything like me you don't know what your looking at when it comes to your car and forget about what to look for on my tires! Well
Goodwrench wants to keep you and your family safe and share a few tips with you.
Tire info you should know from GoodWrench:
- According to the National Highway Transportation Safety Administration (NHTSA,) 660 fatalities and 33,000 injuries occur every year due to tire-related problems.
 

- Keeping your family vehicle's tires inflated to the recommended pounds per square inch (psi) will not only save on gas, but will provide a safer ride.


- It's important to keep in mind that during the warm weather of summer, hot road surfaces can cause the pressure to increase in a tire. As a general rule, for every 10-degree rise in temperature, a tire's pressure increases one psi.

- Invest in a quality tire gauge! Eyeballing tires to measure pressure can be misleading, as radial tires often look fine even if they are under-inflated.
-And by the way, be sure to rotate your tires on schedule. Since each tire performs different tasks (such as steering or front versus rear wheel drive), tires wear at different rates, and you'll get more life out of the tires you bought this way.
For more Tips you can visit GoodWrench online.
Goodwrench is also offering a lucky reader a official baseball cap that the Goodwrench technicians wear and tire-tread card that the technicians use. You put it in the treads of your tire and it indicated how much life is left in them!
Enter to win by Visiting GoodWrench and telling me a tire safety tip you learned.
GIVEAWAY IS CLOSED!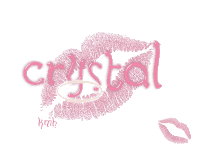 Giveaway open to U.S residents 18 and older. Giveaway will end on 9/6/2010 at 11:59pm. Your email address must be visible in your profile or entries to be eligible to win. You have 48hr to respond upon winning or a new winner will be chosen.
I was not compensated for my post. However the company or representing PR agency are providing the giveaway product. All opinions are mine and are not influenced in anyway.